Post to Facebook, Save Content Ideas, Pre-Schedule Facebook Posts
PostPartner makes your life worry-free. Just sign up and let PostPartner post to your Facebook profile and groups one by one without any effort.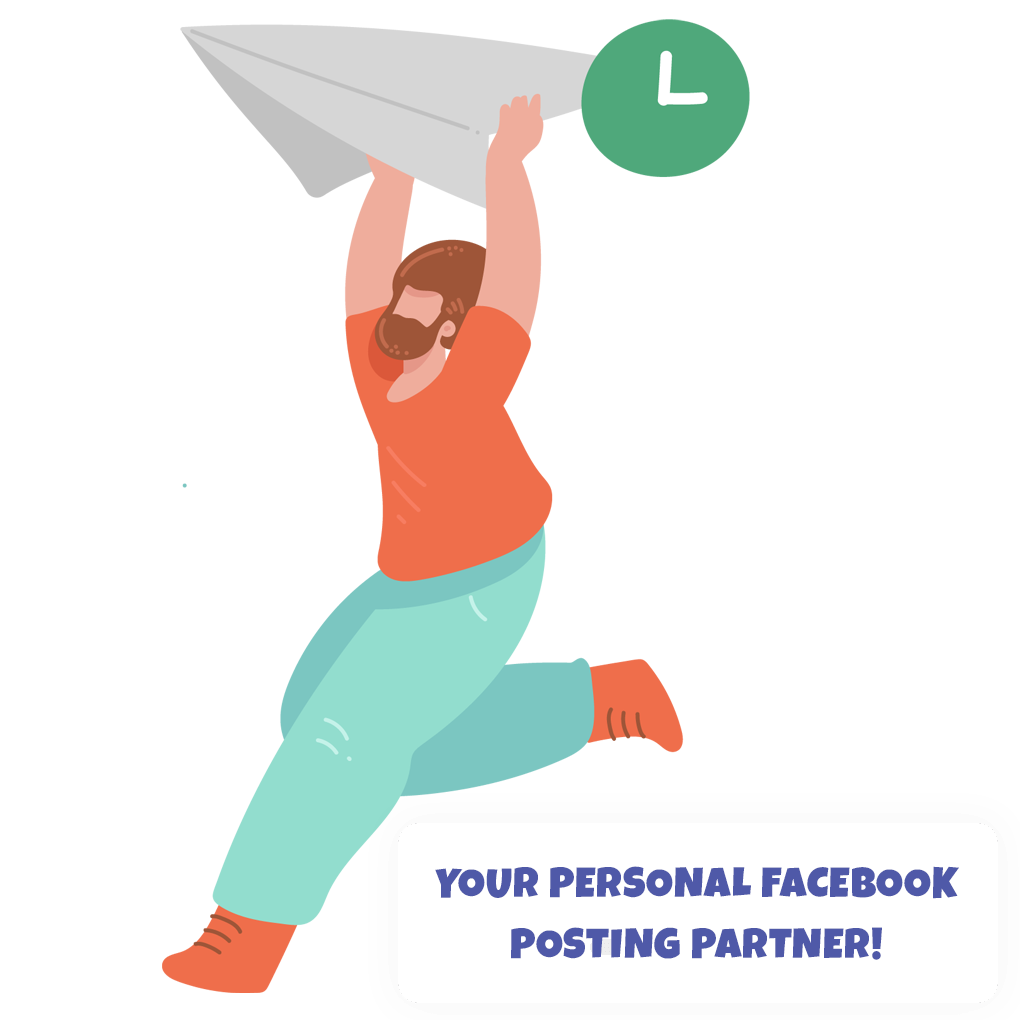 There are so many useful features that saves time and get you more leads and sales through Facebook by posting to Facebook profiles, groups and pages.
Post to Facebook
without lifting a finger!
Just spend 15 minutes a week scheduling your posts with PostPartner and it will keep posting to Facebook for you all week and you can focus on other parts of the job!
Spend less time posting to Facebook one by one and more time building your business. PostPartner will post to Facebook consistently for you on AutoPilot.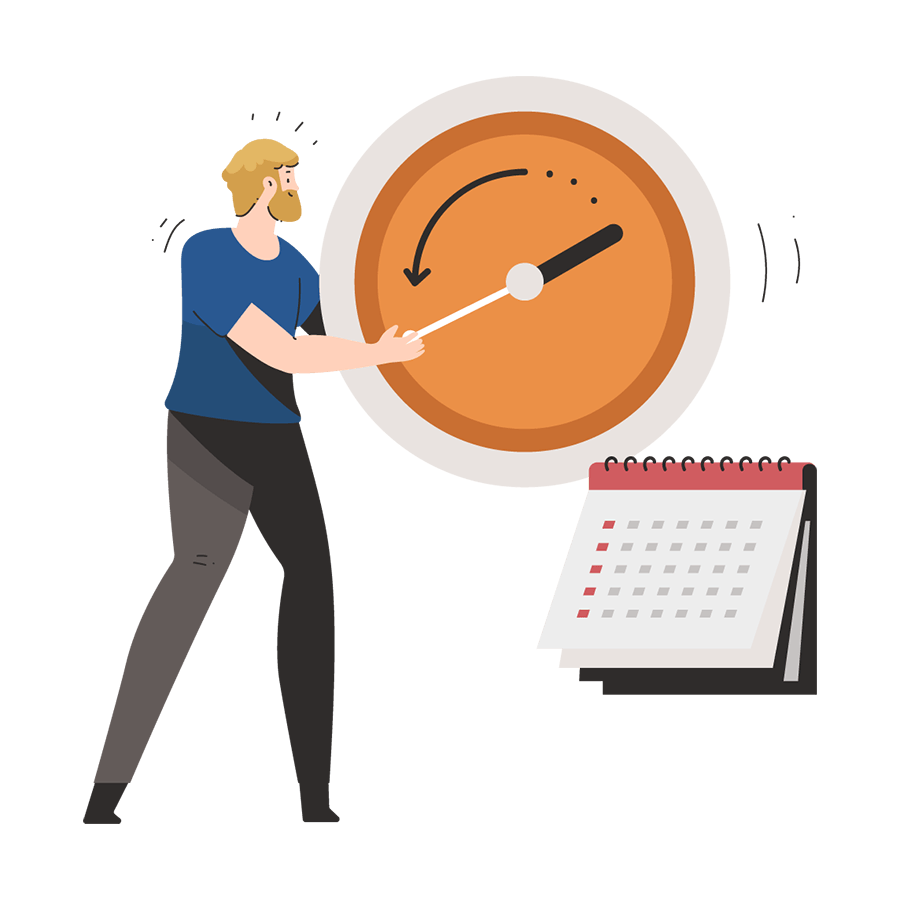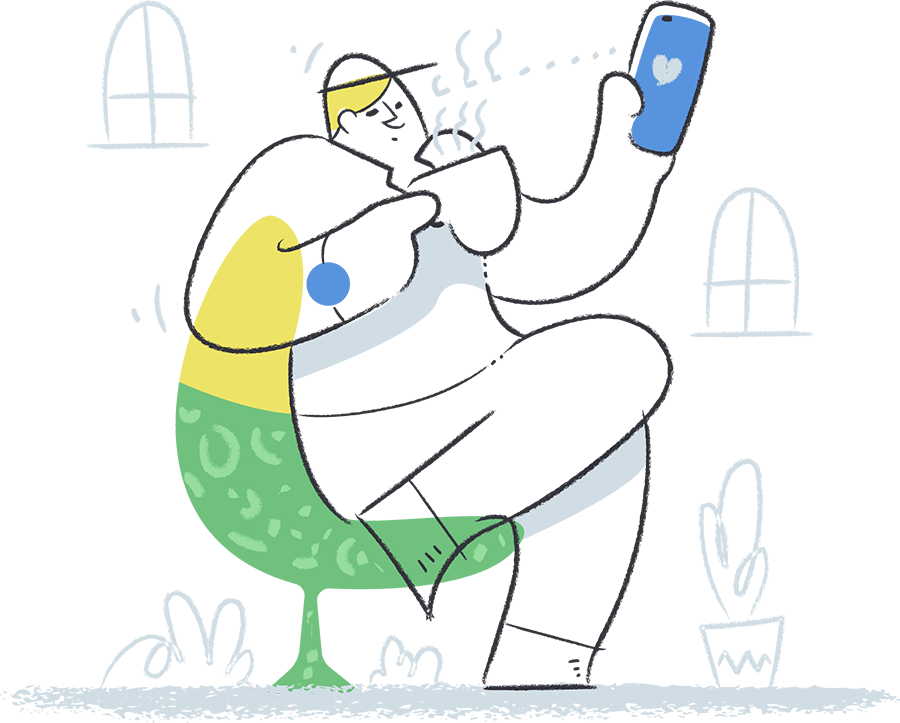 Save
2-3 hours of time everyday
Are you interested in menial labour? Or you actually value your time and want to achieve good results without working on small things that you can automate?
PostPartner will save 2-3 hours of your time everyday and help you get work done.
Want to see PostPartner in action?
If you're marketing on Facebook, you know how hard it is to post to Facebook one by one, especially groups.
You have to go to each group one by one and enter your message, upload your image, not to mention having to wait a few minutes after each post and sometimes hours to account for the time delay to not look spammy.
It's too much work, and feels like most of your day is gone into working on Facebook. That's the time you can never get back, but you can save that time with PostPartner.
Posting to Groups, Pages & Profiles
PostPartner Works Everywhere You Promote on Facebook. Including:
✅  Your Personal Profile: Schedule posts to your personal profile and have them posted all day every day at your preferred time!
✅  Your Facebook Groups: Facebook groups are a secret weapon to build an audience, get leads, and make sales. PostPartner works in any group.
✅  Other People's Facebook Profiles: You can post to any profile on Facebook with PostPartner that you can normally post to.
✅  Facebook Pages: Post to your Managed Facebook pages with ease with the best Facebook scheduler, PostPartner.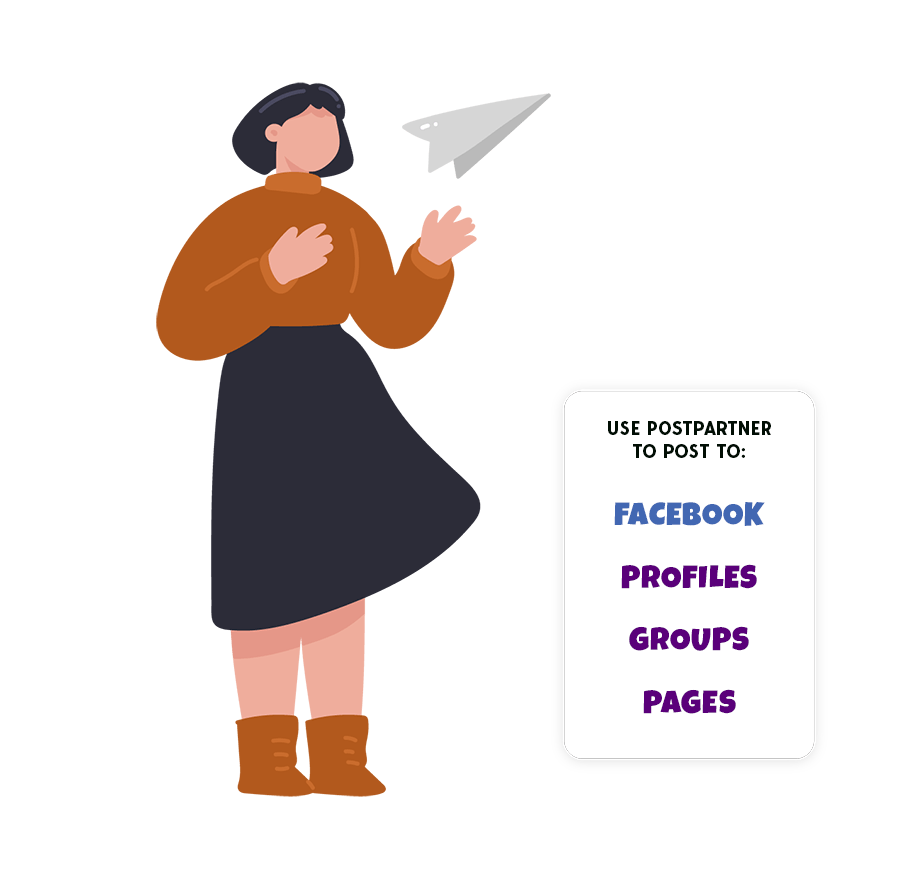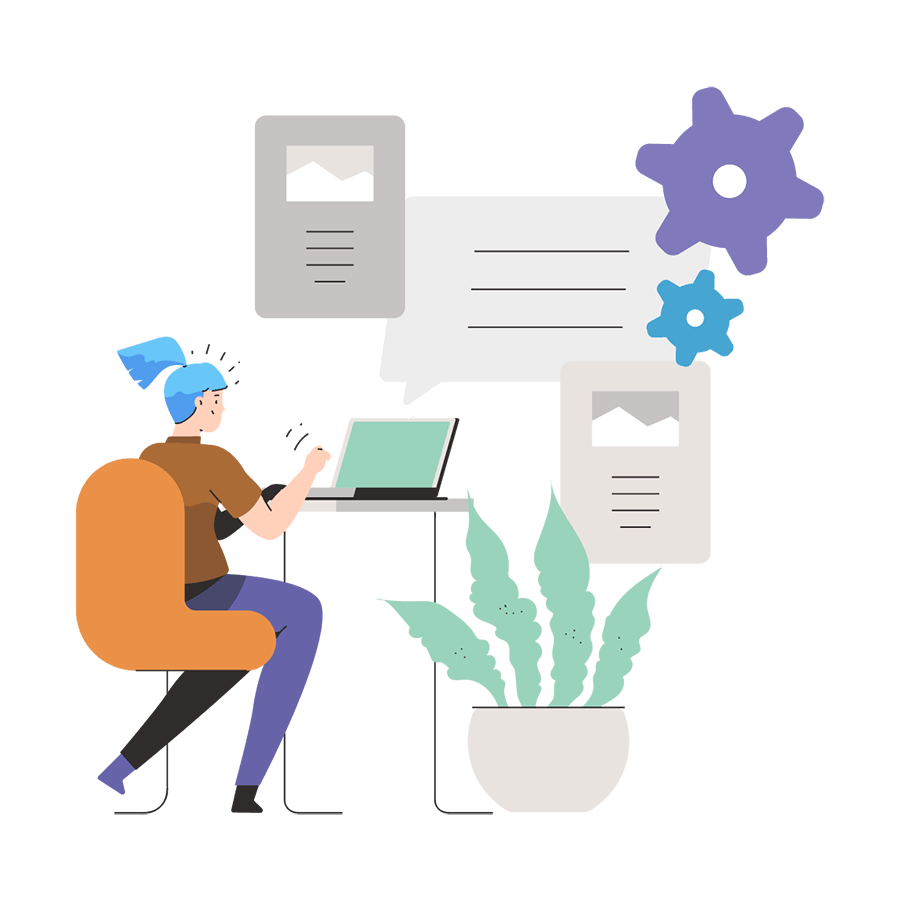 Save & Manage Content Ideas
When scrolling through Facebook, you often see good posts with huge engagement and value and you think about making a post like that sometimes, but eventually forget about it, right?
With PostPartner, you can just click the 3 dot settings button and click Save to PostPartner and it'll save that post into your PostPartner Content Library.
Don't just post, Post systematically with PostPartner
PostPartner is not just a tool for posting, it's a tool that let's you post the right content at the right time.
With PostPartner, you can make strategical postings by use of Post types. With Post Types, you can keep track of what kind of post you want to post on different times. You can make Engagement posts, lead posts, and so on so you don't end up posting just the same content over and over again.
You get great engagement and results with systematical posting.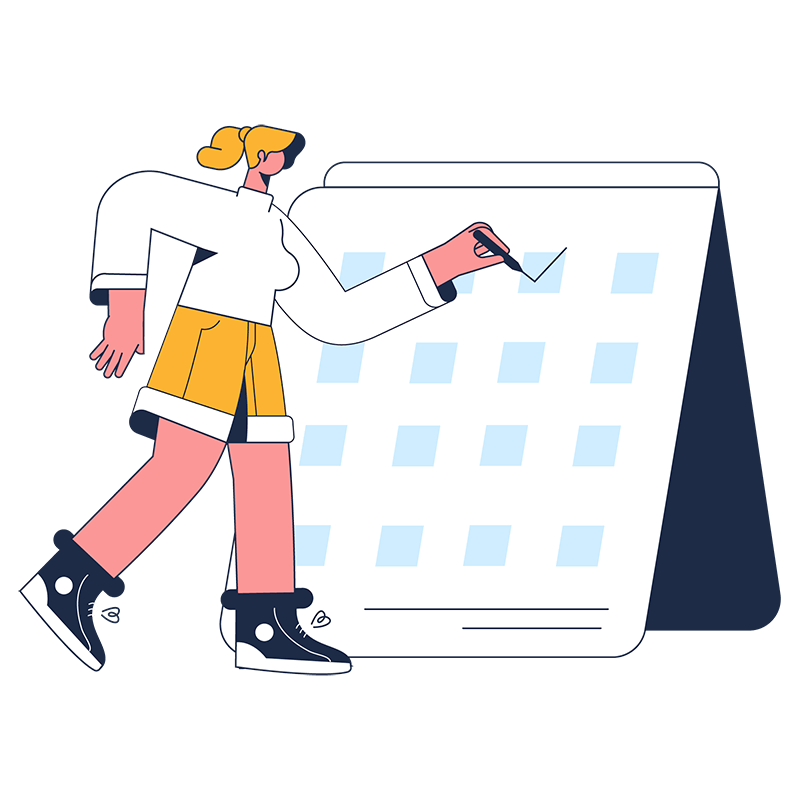 There are many other features on PostPartner to make your postings effortless.

What does our clients say?
"Making sales through Facebook is simple but time consuming, this extension solves that problem. You make sales and you save time to do more important stuff."
– Serhii Bodnar
"This saves me so much time- I just love this new PostPartner extension so much!"
– Timothy Brazeal
"Previous tools I tried did not work for me, this works perfectly so please keep this one always working."
– Alex Warren
Start getting more leads and saving time today!
PostPartner is not just a software, it's a mindset you will be getting into. Think about automating more things, getting more leads and sales, and staying above the rat race with unique knowledge.
How much is something that can save you a lot of time and get you a lot of leads/sales every month worth to you?
You can easily pay $100+ for this every month, right? But you don't have to pay that much for PostPartner.
You'll find it one of the best value for money tools.
Monthly Payments
Access to all PostPartner Features
Yearly Payment
Access to all PostPartner Features
Save 17% vs Monthly Plan 🔥🔥
You only pay $29 a month even after the price is increased to $49/m later.
Hurry up, offer available for a limited time only!
Frequently Asked Questions
PostPartner is a easy to use, powerful Facebook posting Chrome extension that you can use to schedule and post to Facebook profiles, groups and pages.
Is PostPartner Safe to Use?
PostPartner is made in a way that it does all postings to Facebook just as you would do manually. So it's not only safe, it's an optimal tool to use for posting to Facebook. 
Is PostPartner "Beginner Friendly"?
Yes, it is beginner friendly and very easy and fun to use. You'll actually love using PostPartner, it does so much without any effort from your side.
Can I Post to Groups I'm just a Member of?
Can I also post images and videos with PostPartner?
You can easily attach images to all of the posts that you schedule with PostPartner. We're working making it where you can also attach videos to your post.
Is there an Affiliate Program?
No, we have something better. We have PostPartner Reseller Program, shoot us an email at [email protected] to learn more about it.